Uw eigen IT Onbezorgd en Slim inzetten
Samen Met AutomateX, Úw Eigen IT Afdeling!
De redenen om met ons in gesprek te gaan
AutomateX wordt uw eigen IT afdeling. Meedenken en meewerken om uw missie te vervullen.
Vlekkeloze klantgerichtheid ervaren en deze delen met uw klanten omdat uw IT gewoon werkt.
Doordat wij gebruik maken van slimme oplossingen, kunt u slim gebruik maken van uw IT.
Op alle lagen gebruiken wij best-of-bread oplossingen om uw veiligheid optimaal te maken.
Ons TEAM staat klaar om samen met u aan het werk te gaan. Dat houdt in dat wij uw gehele IT omgeving beheren, alle IT werkzaamheden uitvoeren. Daar hoeft u dan niks aan te doen. Maar wij zijn vanaf nu ook onderdeel van uw TEAM, in de breedste zin van het woord. Wij gaan meewerken, meedenken om ervoor te zorgen dat uw onderneming zijn missie kan uitvoeren en uw IT dat gaat ondersteunen. Samen komt u verder en met onze kennis, kunde en inzet ook sneller.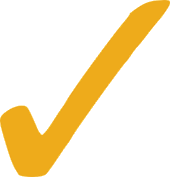 Onbezorgd uw IT toekomst in
Geen rusteloze zondagen meer om zelf IT werkzaamheden uitvoeren? Of wachten tot zaterdag omdat uw "IT mannetje" (met alle respect!) dan niet hoeft te werken voor zijn baas? Geen onrust meer als er een IT incident is en u of een medewerker alles moet laten vallen? Nee! Wij springen overal meteen bovenop op uw probleem op te lossen. Kunnen u en uw medewerkers onbezorgd uw klanten optimaal helpen zoals wij dat doen voor u.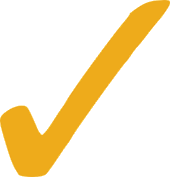 IT, daar zijn wij dagelijks mee bezig.  Volgen trainingen, overleggen met andere vak-gekken.  Wij weten uw IT slim in te zetten.  Helpen graag u en uw medewerkers als gebruikers het onderste uit de kan te behalen afgestemd op uw onderneming en uw wensen.  En omdat we meedenken en meedoen, zal ons dat steeds beter af gaan.  Op elkaar ingespeeld raken, dat is ook slim.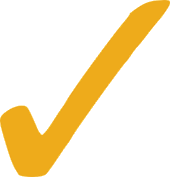 Er gaat geen dag voorbij of er is wel een IT security incident, wij houden dat voor u bij.  En wij zorgen er natuurlijk voor dat de drempel zo hoog mogelijk wordt om een digitaal incident in uw onderneming tegen te houden!  Ons systeem is opgebouwd uit lagen.  Iedere laag geeft bescherming.  Net als een aantal t-shirts in de kou warmer is dan één dikke trui.  En de enige veilige omgeving is een goed en proactief beheerde omgeving.  En daar werken wij ieder moment aan!